Educational institutions are constantly on the lookout for multi-functional, space-saving solutions.
As the blackboard makes way for modern materials which combine traditional teaching techniques with IT, Designer Allboards has included various methods to enable teachers and pupils to communicate to the cutting-edge classroom in its catalogue.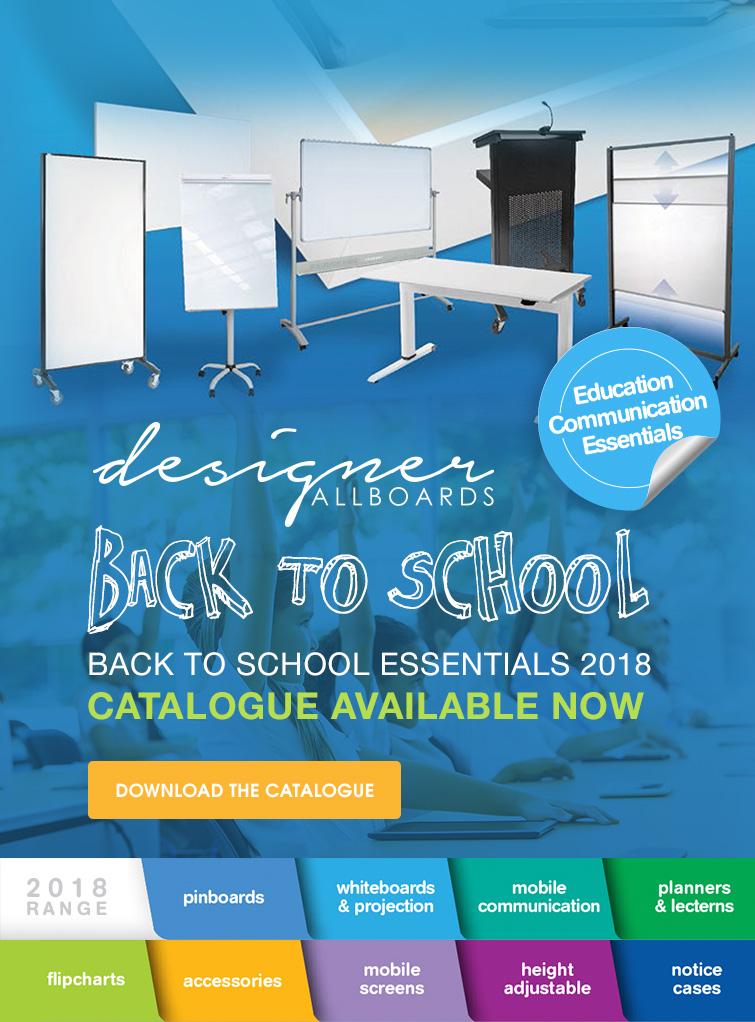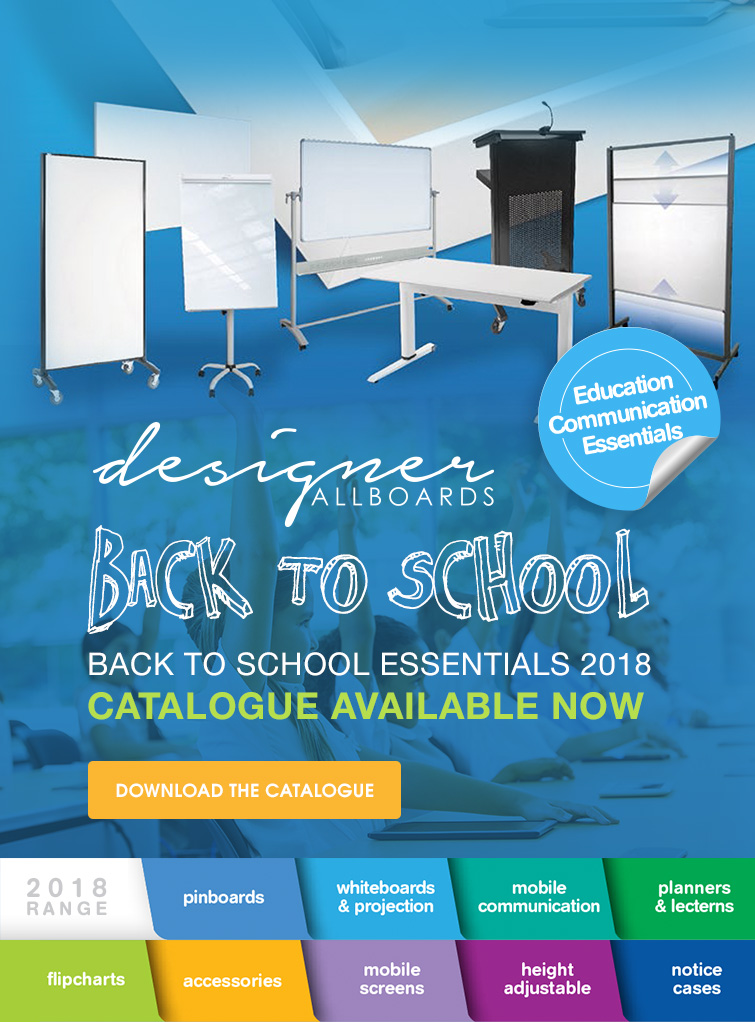 Imagine the simplicity and immense time-saving properties of an electronic whiteboard. With a choice of two sizes, our Japanese manufactured product allows teachers or pupils to write up notes on a board which are then electronically converted to paper via a built-in printer module. No more frustrating pauses as notes are laboriously copied by hand. Simply hand out your notes to the entire classroom whenever you wish.
For the lecture theatre we have a selection of lecterns, some of which are height adjustable by way of a pneumatic foot pedal. Our projection boards and whiteboards are extremely durable and can be fixed or mobile. Once again, no wasted time or running over schedule as each speaker efficiently passes over their knowledge.
For displaying flyers and printed copy for large or smaller groups, the Designer Allboards Back to School catalogue has a huge range of ideas. From stunning design like the Autex CoveTM, a lightweight, semi-rigid and pin-receptive acoustic panel, to modular folding pinboard systems which suit (and divide) any space, and from hinged and sliding glass door notice cases to heavy-duty mobile notice boards, Designer Allboards have a solution for every classroom or space.
Our extensive catalogue also contains a wide selection of music boards, magnetic glass month, year or school term planners, acoustic panels, staff status boards, porcelain projection boards, magnetic glass flipchart stands, room dividers and even height adjustable breakroom tables and desks. Naturally, we also supply a full range of accessories to complement our incredible and long list of high quality products.
Designer Allboards products come with full, often life-time, warranties and can even be purchased via monthly instalments for those institutions having to cope with limited budgets. Designer Allboards prices are always highly competitive.
Have a look at our Price Match guarantee
If you find the same product for a lower price, we will match it!
Click here for more info.