Pin Boards, Notice Boards, Cases and Cabinets
The Pinboards we sell
You can find velour, fabric, and felt pinboards, cork boards, notice cases, and whiteboard cabinets here. We also offer full wall and office cube Autex pinboards.
Ways our Pinboards and Noticeboards help you
Pinboards offer convenient information sharing, document displaying, and idea collecting opportunities.
Self-healing pinboards look great and retain usability longer.
Autex pinboard paneling and cubes enhance communication and organization while overall improving the atmosphere of the office.
Our products are acoustic and allergen-free for a better working atmosphere and recyclable for the environment.
Tips for using our Pinboards, Corkboards, and Whiteboard Cabinets
Don't waste this opportunity to communicate and organize better! Use our pinboards to collaborate more, to share more ideas, and to innovate.
Look for more ways to improve workplace conditions and meeting ambiance. Our products improve the appearance of the working space and reduce sound-irritants, but you can go even further. Make the most of what our products offer and maximize productivity.
It's so easy!
Choose one of our whiteboard cabinets or pinboards, have your order delivered for free, and start making your business' or organization's problems history.
"READ
Vertiface Velour
Extremely Popular pinboard in smooth fabric
Made from 100% polyester
Moisture Resistant – so it will not rot, stain or break down
Velcro receptive
Colourful and decorative acoustic wall covering
2 year warranty
Recommended for Educational facilities, Commercial Offices, Theatres, Libraries and Hospitals
Can be supplied with a Standard Frame, LX Slim line frame or Wrapped (No Frame)
Available in 38 Colours
Australian Made
Please allow 7 – 10 Working days for the manufacturing of this product from order date. We will contact you if the lead time is greater than this.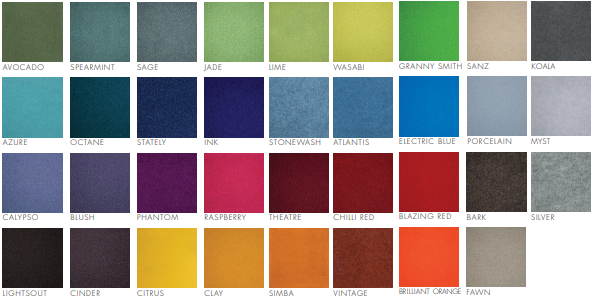 For any more information please contact us at enquiries@designerallboards.com.au or call us at 1300 769 472